Art & Design Portfolio Course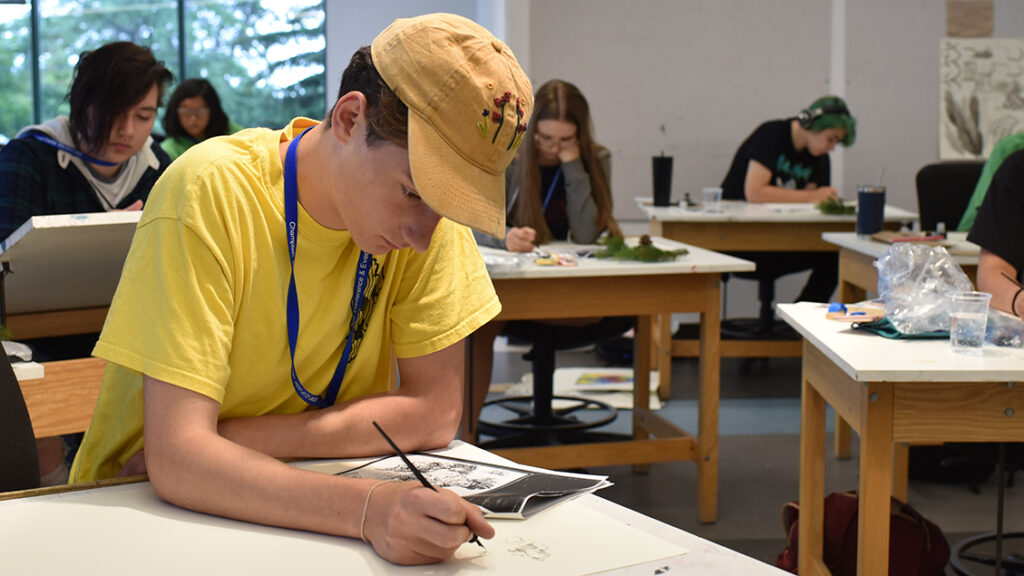 Available to students who are rising high school seniors and between the ages of 16-18.
REGISTRATION FOR SUMMER 2024 IS NOW OPEN!
If you're interested in making the most out of your summer, register soon. Space is limited!
Register Now
The Art & Design Portfolio Course is an intensive, credit-bearing study experience designed for students entering their senior year of high school. In this course, students will live and breathe art, graphic design, and digital technology for almost 3 weeks.
This pre-college summer program includes a rigorous college-level studio curriculum that is serious, challenging, and fun at the same time. Students will gain hands-on experience with a variety of art mediums and software programs, experience what it is be like to study art and design on a college level, and have the opportunity to confirm that it's a good fit for them, all while earning 3 transferrable college credits. Students can choose to specialize in graphic design, game art, or creative media and will ​spend much of each ​day developing new skills and creating or preparing their work for presentation. They are also encouraged to bring their existing work for review and will receive personalized and constructive advice on how to refine their portfolio for college admittance.
The enrollment will be kept small—no more than 23 students in a class, and usually less than that—to allow for individualized attention. All students receive personal coaching and work closely with Champlain College professors who have extensive expertise, teaching experience, and professional connections in the field of art and design. On all projects, students will be encouraged to think and work in ways that are highly original and involve taking creative risks. By the end of the course, you will have the tools to create and present a professional-level design portfolio of your creative works. 
Students will have the opportunity to:
Express detailed observational skills through hand drawing
Reproduce traditional media creations in digital media 
Create compositions from photographic or scanned images by creating and modifying pixel-based imagery (Photoshop)
Create and modify vector-based imagery (Adobe Illustrator)
Create and manipulate multiple design elements for effective composition (InDesign)
Use industry-specific software to create new works of visual design, game art, other creative media
Present work to others in a clear and professional manner
Participate in group critiques to demonstrate effective listening skills and the ability to deliver honest and constructive criticism 
This program is designed for:
Students entering grade 12 who want to build or improve their personal portfolio of artwork to strengthen their college applications
Students who are passionate about art and design with a keen interest in Game Art, Graphic Design, Creative Media, and Illustration
Students who want to earn transferable college credits this summer
Vermont high school students: You may be eligible for reduced tuition through the Vermont Dual Enrollment Flexible Pathways program. For more information, please contact us at registrar@champlain.edu.
Pre-College Summer Program Details
Art & Design Portfolio Course
Ages
Students entering grade 12
Dates
Sunday, July 6 – Sunday, July 22, 2024
Why You'll Love the Art & design portfolio Course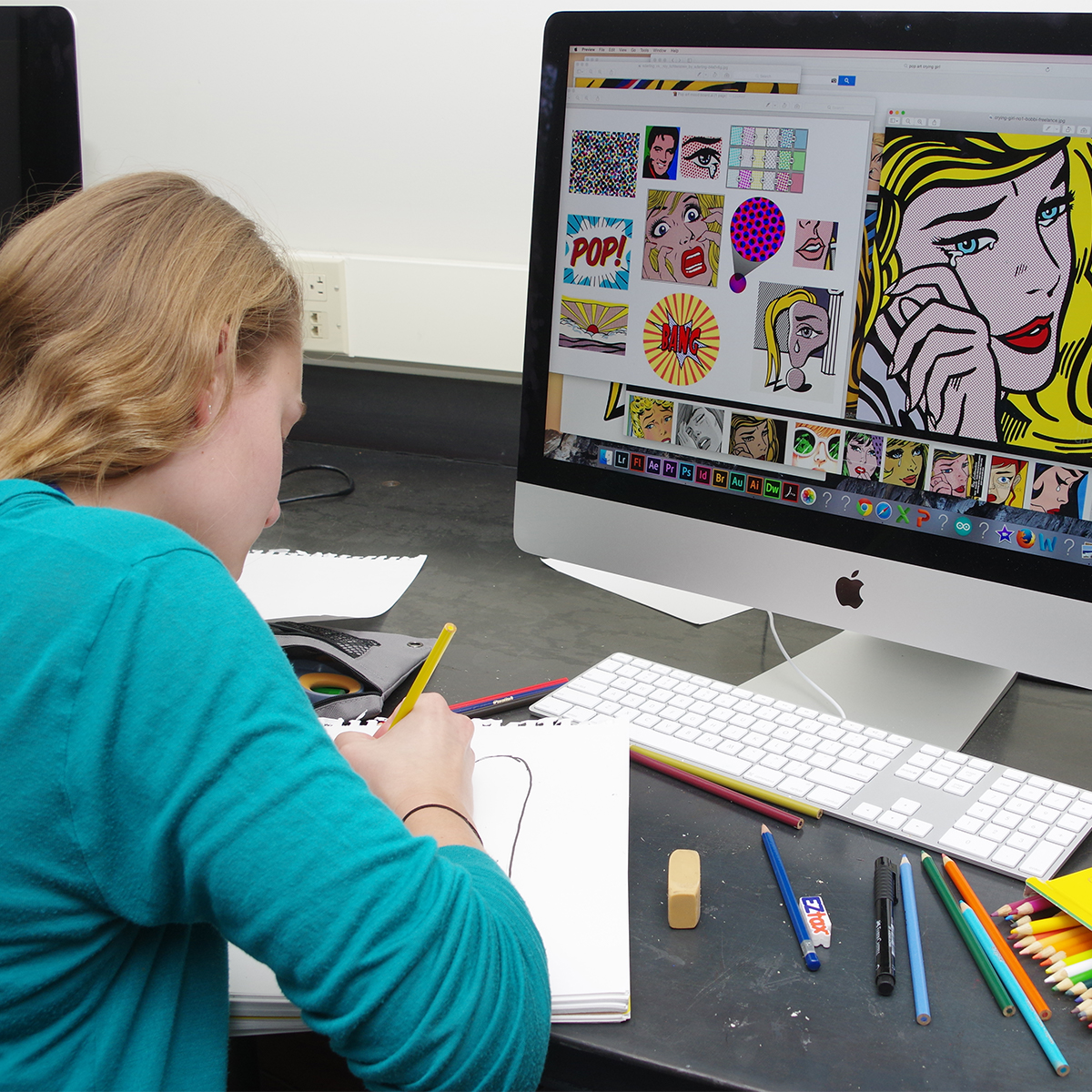 Get a Jump Start on College Education
This experience is designed to help students prepare to apply to leading art and design programs and give them a firsthand understanding of what will be expected of them at the college level. Competition among college applicants is significant. A diverse, professional portfolio improves students' chances of being accepted into the college of their choice. It is our intent to help each student discover their passion for learning, expand their horizons, and transition to a college learning environment that will position them for a career they are excited about.
Learn From the Best
All students receive personal coaching and work closely with Champlain College professors who have extensive expertise, teaching experience, and professional connections in the field of art and design. They're the same professors who teach our Communication, Game Art, Animation and Creative Media courses.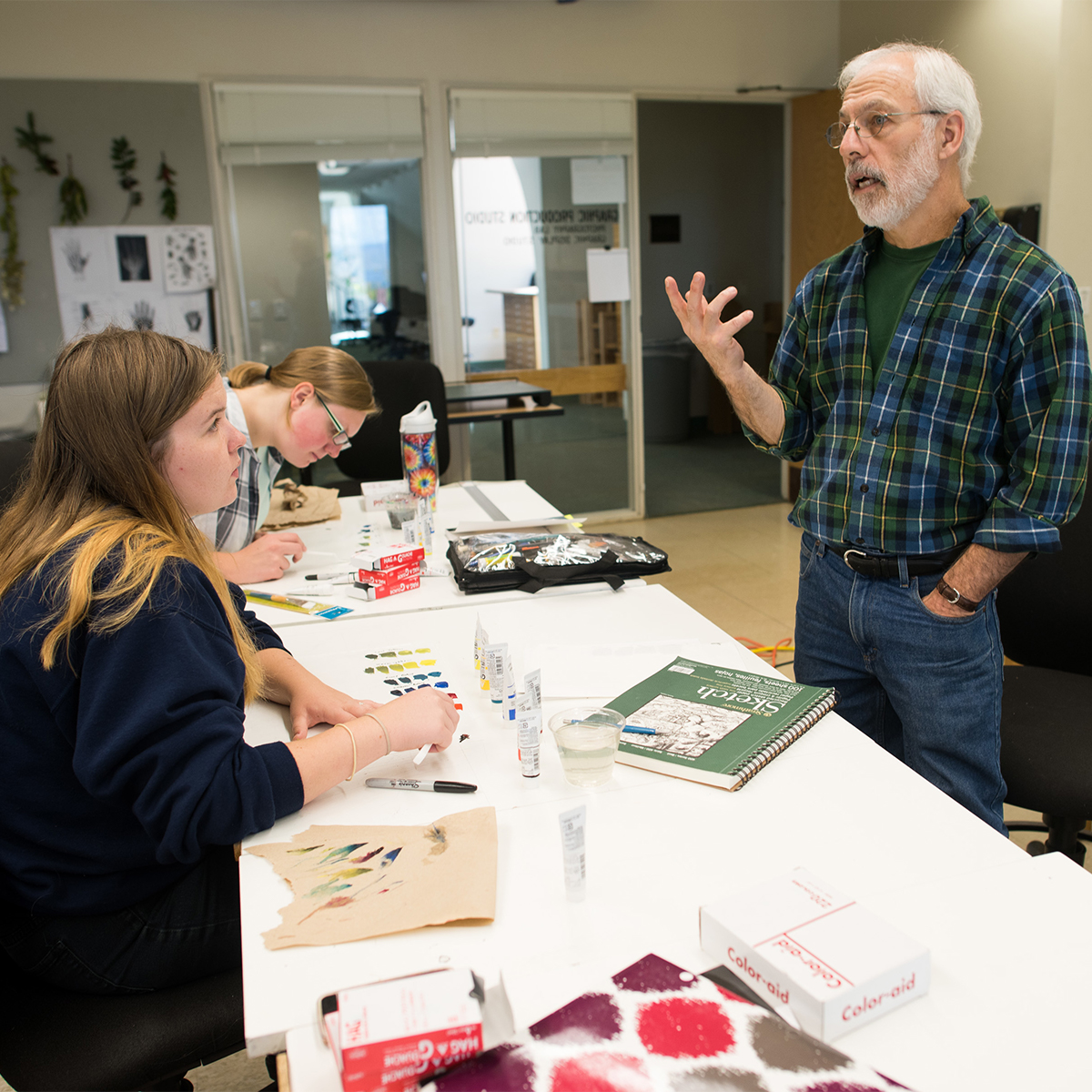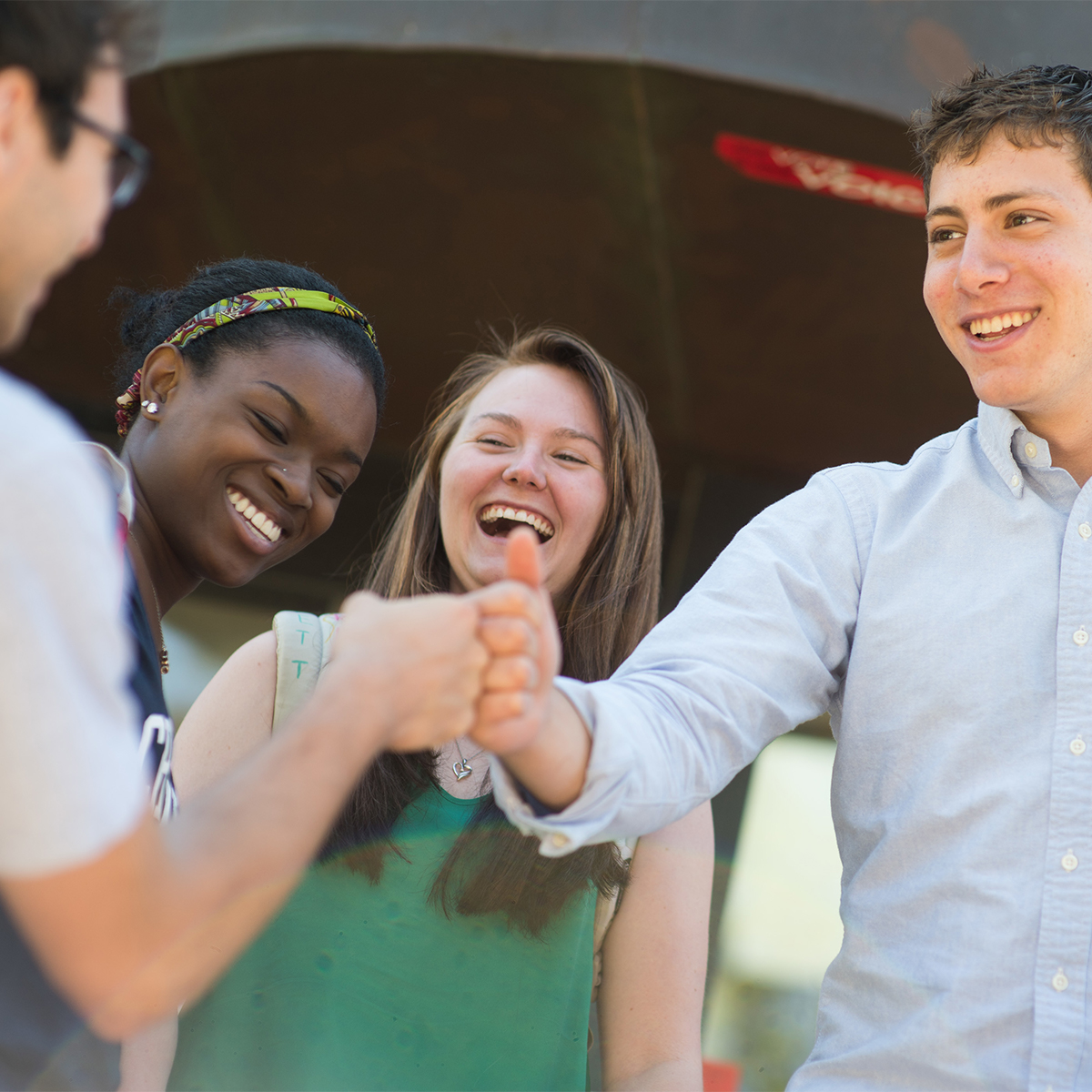 Make Friends
Program attendees will have a lot in common with their fellow students. By working together in the classroom, living together in the residence halls, and enjoying extracurricular activities, students form friendships that last far beyond the length of the program.
Experience Champlain College
In an ever-changing world, Champlain College is renowned for preparing future leaders in the most sought-after career fields and professions that today's students are most passionate about. Explore our facilities, learn from our industry-expert faculty, and enjoy our beautiful campus.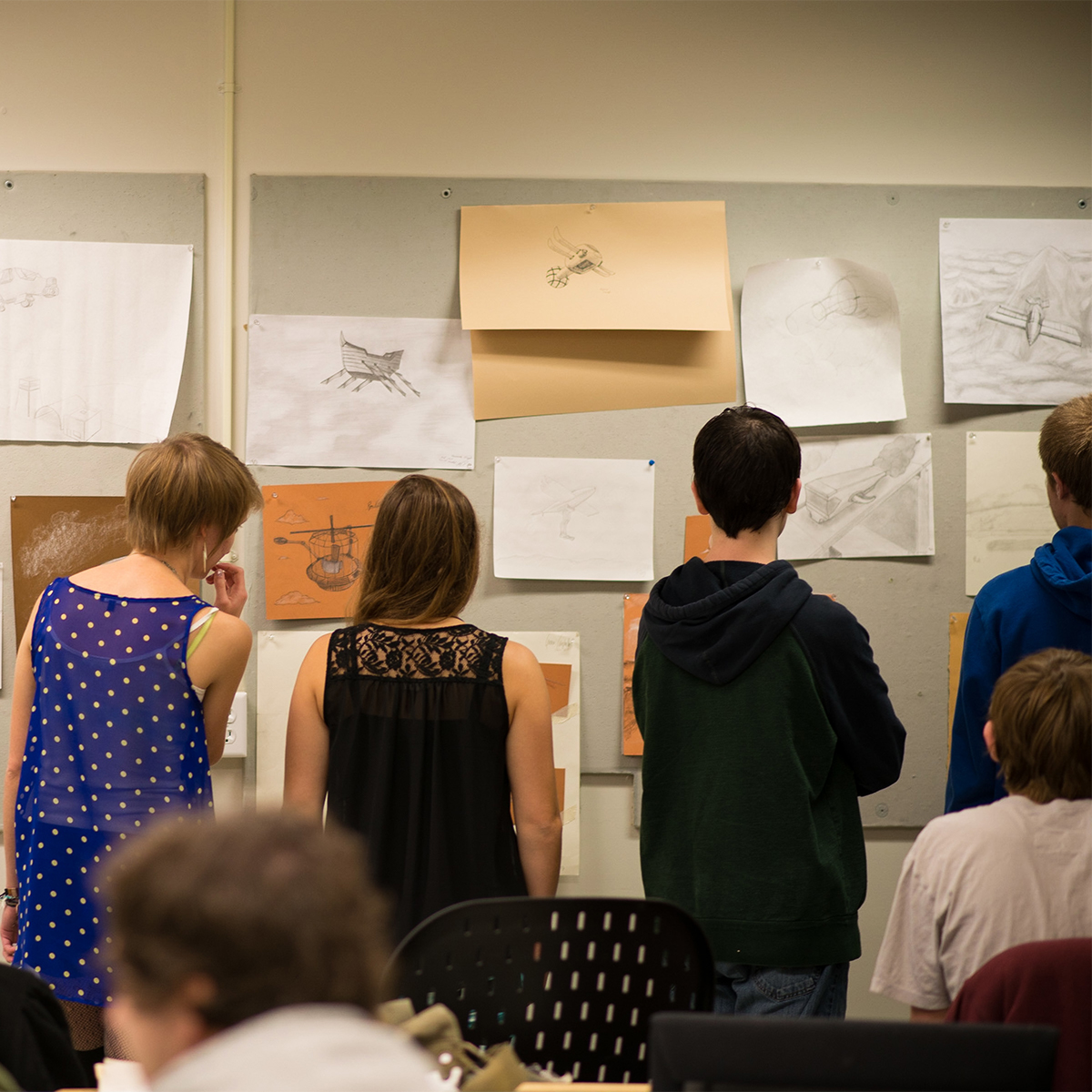 Example of a Daily Schedule
The daily program will include morning and afternoon instruction, and a combination of instruction and recreational activities in the evenings. We'll work right through the weekend to take full advantage of the time we have together!
| | |
| --- | --- |
| 7:30 – 8:30 AM | Breakfast |
| 9:00 AM – 12:00 PM | Hands-on drawing and painting instruction to meet the core expectations of a college admission portfolio. |
| 12:00 – 1:00 PM | Lunch |
| 1:00 – 5:00 PM | Small group exploration of chosen specialization (graphic design, game art, or creative media) |
| 5:30 – 10:00 PM | Dinner, Evening Lab / Recreation Activity |
Learn More About Pre-College Summer Programs at Champlain College
Fill out the form below to receive additional information about our programs through our mailing list. If you have any questions, contact us at precollege@champlain.edu, or include them in your form submission, and we will get back to you as soon as possible.